Posted on
By Susan Post
Posted in yarn
We just announced the first color in our latest collection of custom-dyed yarns, the Beachcomber Series! Each hand-dyed color will be inspired by the treasures we find when exploring the beautiful sandy beaches of Florida, and we're kicking things off with Sea Glass!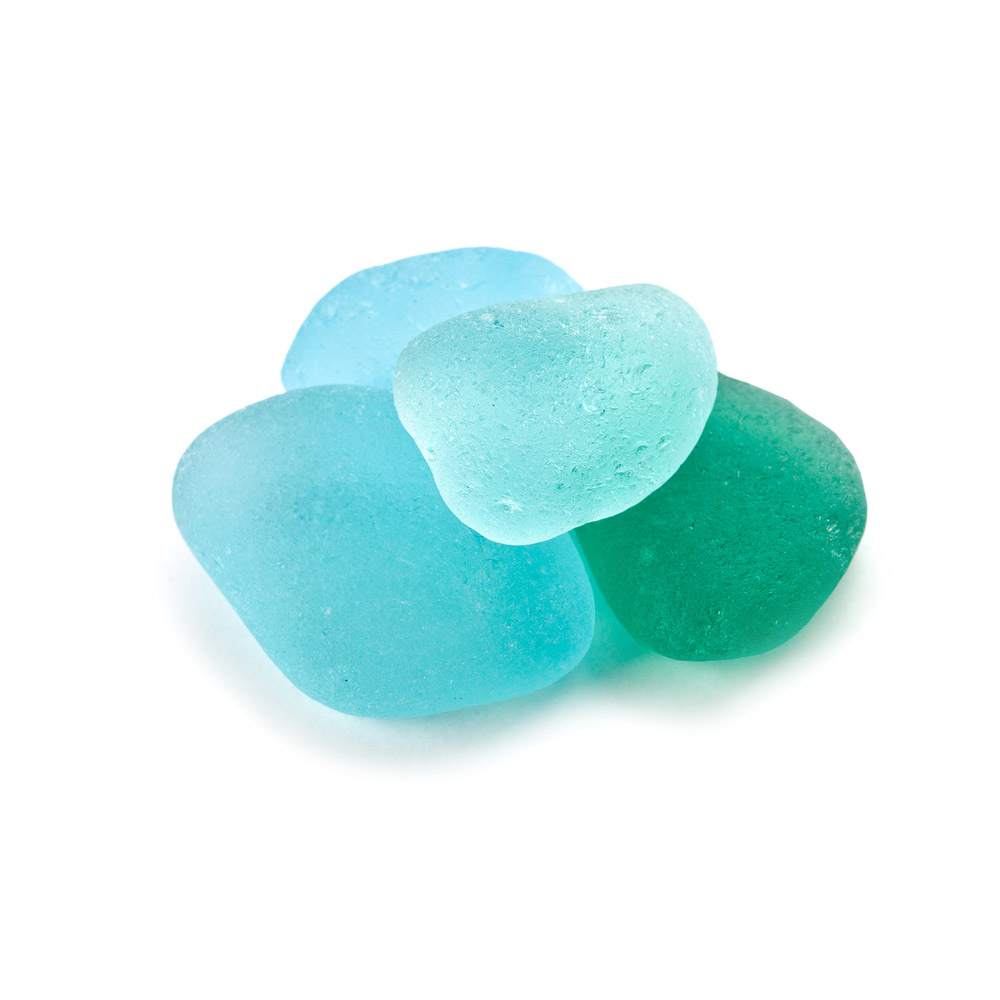 Our inspiration begins as man-made bottles and jars that are tossed on the shore, broken, and then tumbled into smooth, frosty gems by the waves and sand. Sea Glass is frequently used in mosaics and jewelry, and now you can knit or crochet with it, too! 

Sea Glass is hand-dyed exclusively for us by KittyBea on her Sanibel yarn base, a luxurious fingering blend of 70% Merino and 30% Silk. We can't wait to share more colors in the Beachcomber Series with you!
Make sure to explore our other yarn celebrating the beauty of Florida on our exclusive yarn base, Boca Chica. Named after the Boca Chica Key, an island in the lower Florida Keys located about a mile east of Key West at its closest point, this unique yarn features a chain construction in a 100% Superwash Merino. Each hand-dyed colorway is inspired by Florida life, with 23 colors in all. Together, they tell a "Florida Story" and you can mix and match them to create your own chapter!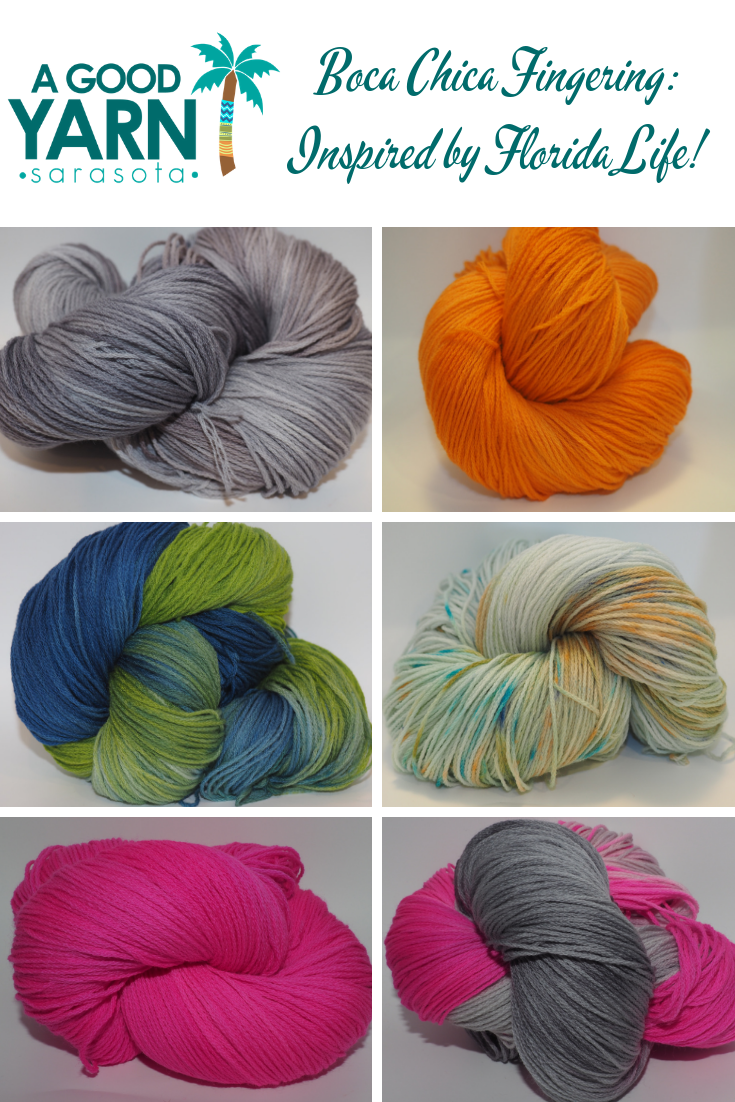 Click here to see more colors of Boca Chica fingering yarn.
We've just returned from the TNNA Summer Show, where we got to preview the hottest new yarns for fall! Next month, we'll show you a sneak peek of some of the exciting things that will be arriving soon to A Good Yarn!

Stay up-to-date on the latest news and events at A Good Yarn Sarasota by signing up for our weekly newsletter - and we'll send you a special treat during your birthday month, too!